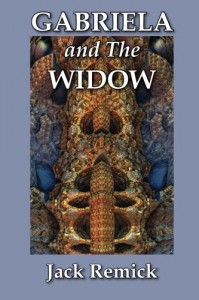 What were the main relationships explored in this book? Gabriela and Nando's relationship was interesting in so many ways. It wasn't a good relationship and it reflected the worst side of a human being but the way Remick uses this relationship to introduce and maintain the toads in the story, wow. The female relationships - Gabriela and Liah / Gabriela & La Viuda - were less hurting, a bit more complicated but were also filled with emotions and lessons that would make you think of the women in your life.
Are the characters rich and developed? When you read some books, you start to think about it should be like this or this character should have done that. This is one of the few books you won't be doing that. The characters are that good.
What is the time period in which the book happens? Doesn't give an exact time but it starts when Gabriela is 14. Despite the symbolism and somewhat ceremonius lives of Gabriela and La Viuda, this is a compelling story that must be read by anyone who likes drama.
Disclosure - As a Quality Reads Book Club member, I received a free copy of this book from the author via Orangeberry Book Tours in exchange for my honest review.